There are many tools that can be used by marketing specialists to develop a better strategy. One of these tools is the well-known toolset Ahrefs . These tools provide a lot of insight about Search Engine Optimization and backlinks . Because the process of indexing links is constantly being renewed, just like with the Google Algorithm, these types of programs can be used. There are multiple paid and free tools available, all targeting different aspects of marketing.
Why these tools are useful
The findability of a website is crucial. Larger search engines have a lot of influence on the findability of a page. That makes it very difficult, because the algorithms of these search engines cannot be predicted, but they also change continuously.
That is why tools such as Ahrefs have been brought to the market to gain insight into the value of a website. Ahrefs focuses on both the qualitative and quantitative values of a page. With these insights, companies can gain a better strategic position.
What kind of tools does Ahrefs offer?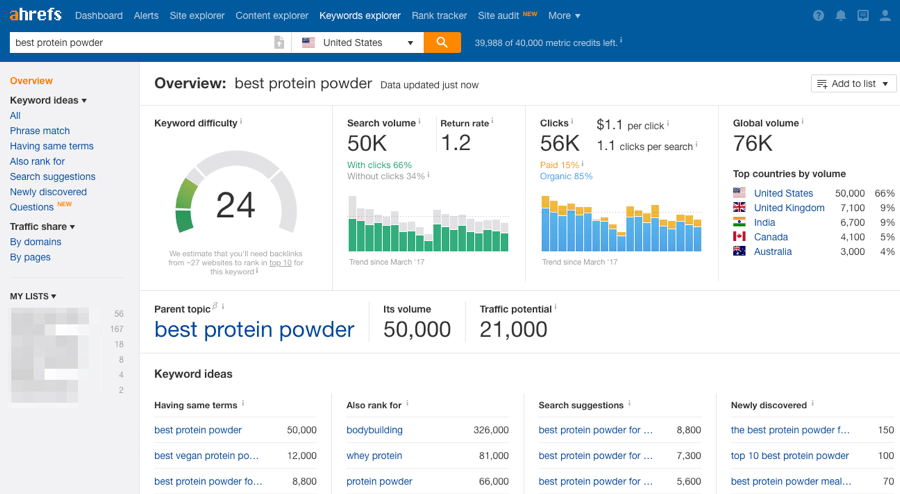 We will discuss the five main tools of Ahrefs with you.
Site Explorer is used to gain more insight into the backlink profile of a page. In addition, this profile is compared with relevant competing pages
Content Explorer is used to find shared content related to a topic on social media channels faster
Keyword Explorer provides insights into keywords and gives a realistic representation of the maximum number of visitors that can be achieved
Rank tracker provides more insight into ranking based on periods or geographic information
Site Audit can help resolve SEO related issues
Backlink analysis, with this you can easily do all backlinks of your competitors.
Other parties
There are also other companies that have their own tools aimed at online marketing. Large companies like Moz and Majestic have also marketed sets. The tools can be used for interested parties at various levels, from hobbyists to marketing specialists. In addition, they all function in their own way. Google also has one toolset , yet the insights gained from that set are not seen by many as neutral.
What do we work with?
At Equote we work in our lists with Ahrefs, MOZ and Majestic. We do this to give a good picture of a backlink. By combining these tools you will gain more insight into the value of, for example, a blog . You can see what that looks like in our list of options. So register via our site and receive the possibilities right away.